Sign Up
Sign up for Viridis Energy newsletter.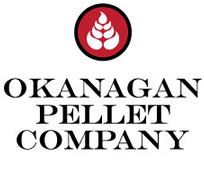 Okanagan Pellet Company (OPC) located in West Kelowna, B.C. is one of the Company's two production plants. OPC manufactures more than 60,000 tons of premium softwood pellets annually, originated from spruce, pine and fir. There are no additives, bark or other possible contaminants. Additionally, OPC manufactures several brands of animal bedding for the high end equestrian market in the U.S.
Our Stallion shavings are of the highest quality with satisfaction guaranteed. The shavings only come from primary saw mills thus eliminating the possibility of contaminants such as glue. Shavings are kiln dried to just the right moisture content, ensuring the shaving lasts longer and remains absorbent.
At Viridis, we manufacture our wood pellets to exacting standards. Our automated and control processes ensure that all pellets made at our facility meet the Premium standard of the Pellet Fuel Institute and the EN Plus A1 standards in Europe. The Company is in the process of obtaining certification.
For more information on Okanagan Pellet Company, please contact:
Renata Bellentani, Sales & Logistics Account Manager, Okanagan Pellet Company:
[email protected]